"You shall love the Lord your God with all your heart, and with all your soul and with all your might."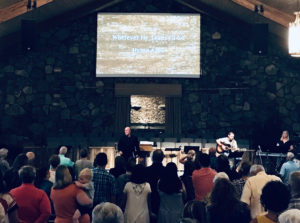 At New Salem, we believe worship should be passionate, engaging, and vertically-focused. Each time we gather for worship, we seek to encounter God's presence in a way that leave us changed.
Music is a big part of our worship, and because we are a church of people from different generations and backgrounds, we embrace a variety of styles of music in our worship. On any given Sunday morning, you may have the chance to sing along with a contemporary praise chorus, a traditional hymn, or a Southern Gospel anthem.
We invite you to join us for worship at the following times:
Sunday Morning @10:45 AM (Main service)

Wednesdays @ 6:30 PM (Prayer & Bible Study)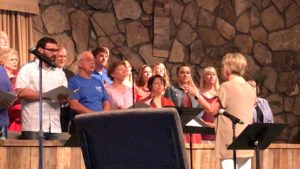 New Salem Celebration Choir
Love to sing? Have a heart for worship? There's a place for you in New Salem's Celebration Choir, under the direction of Brenda Mayfield. Our choir sings in every Sunday morning service, and presents a couple of special programs during the year. There are no auditions–all you need is desire to express your love for God through music and a commitment to rehearse.
Choir rehearsal takes place each Sunday afternoon at 4:30 PM in the choir room, located just off the main auditorium.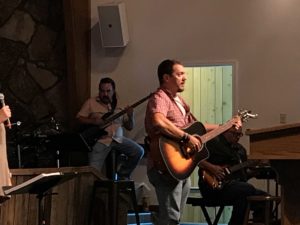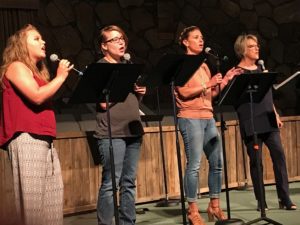 New Salem Praise Team & Band
Sunday morning worship is led by our praise team & band.
Play an instrument? Gifted in singing? There may be a place for your on our team. To find out more: